Downtide Caravans & Leisure

KAMPA CARAVAN, CAMPER AND MOTORHOME AWNINGS
KAMPA Awnings Retailer Norwich, Norfolk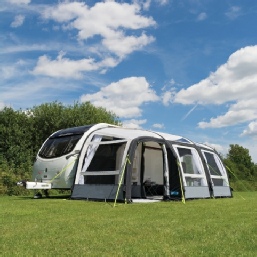 KAMPA Caravan Awnings 2017
Revo Zip Roll-Out Awnings 2017
CAMPER & MOTORHOME AWNINGS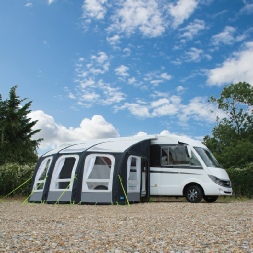 About Kampa
Founded in 2006, Kampa has swiftly become one of Europe's most recognised brands for camping and caravanning accessories. A family business with a keen eye for quality, Kampa not only strive to make the highest quality products on the market, but to also back this up with quality customer service. Kampa are always looking to innovate the next big thing.
Kampa has over thirty years of camping and caravanning know-how resulting in the finest range of awnings available for you and your family. Designed in the UK the Kampa AirFrame has them on the front lines of the industry.
Kampa Awnings
Kampa has been at the forefront of lightweight awning technology for more than five years. Nobody does lightweight awnings better or has a more complete range – there's bound to be a model to suit your needs and your caravan. Take a look at lightweight awning design throughout Europe and you'll find that it has been heavily influenced by the people behind Kampa awnings. Kampa awnings are often copied but never bettered; each year Kampa bring new and innovative design, materials and technology to make sure that Kampa awnings are the best. Kampa awnings are sold exclusively through their authorised European dealer network where you can be assured of experienced advice in choosing the correct awning for your requirements and a great back-up service.
After years of development, Kampa AIR awnings have revolutionised caravanning. Gone are the traditional metal or fibreglass poles, replaced by strong, high pressure inflatable AirFrame poles. No more struggling with the awning frame and trying to find the correct pole, the AirFrame is already attached to the awning for simple, one step set up. Kampa AIR awnings are the only awnings where all the poles are linked - all the poles inflate together using a patented system.
Kampa are the pioneers in inflatable awning technology.
Enhance your caravanning experience with a Kampa awning.
Camper & Motorhome Awnings